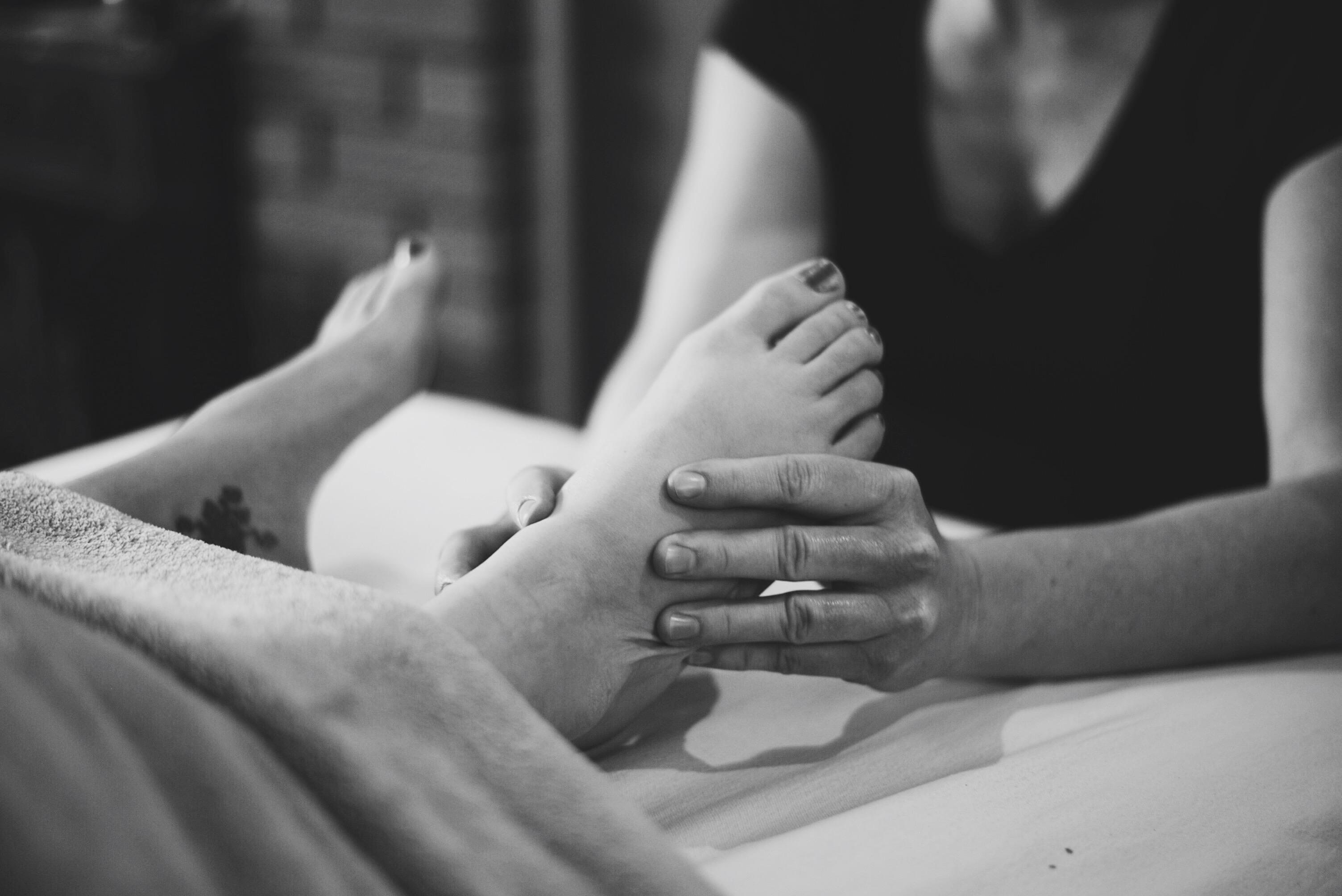 Reflexology
Reflexology is a natural and non-invasive healing art that is based on the principle that there are reflex points on the feet that correspond to nerves, organs, and glands in the body. By working these reflexes using specific pressure techniques, reflexology helps promote natural functioning of the body systems, supporting its ability to heal itself. Consecutive treatments yield best results.
Benefits:
Relief of tension and stress
Improved circulation
Reduced inflammation and congestion
Pain relief and improved sense of well-being
Restores balance to all systems, allowing healing of any condition
60 minutes $60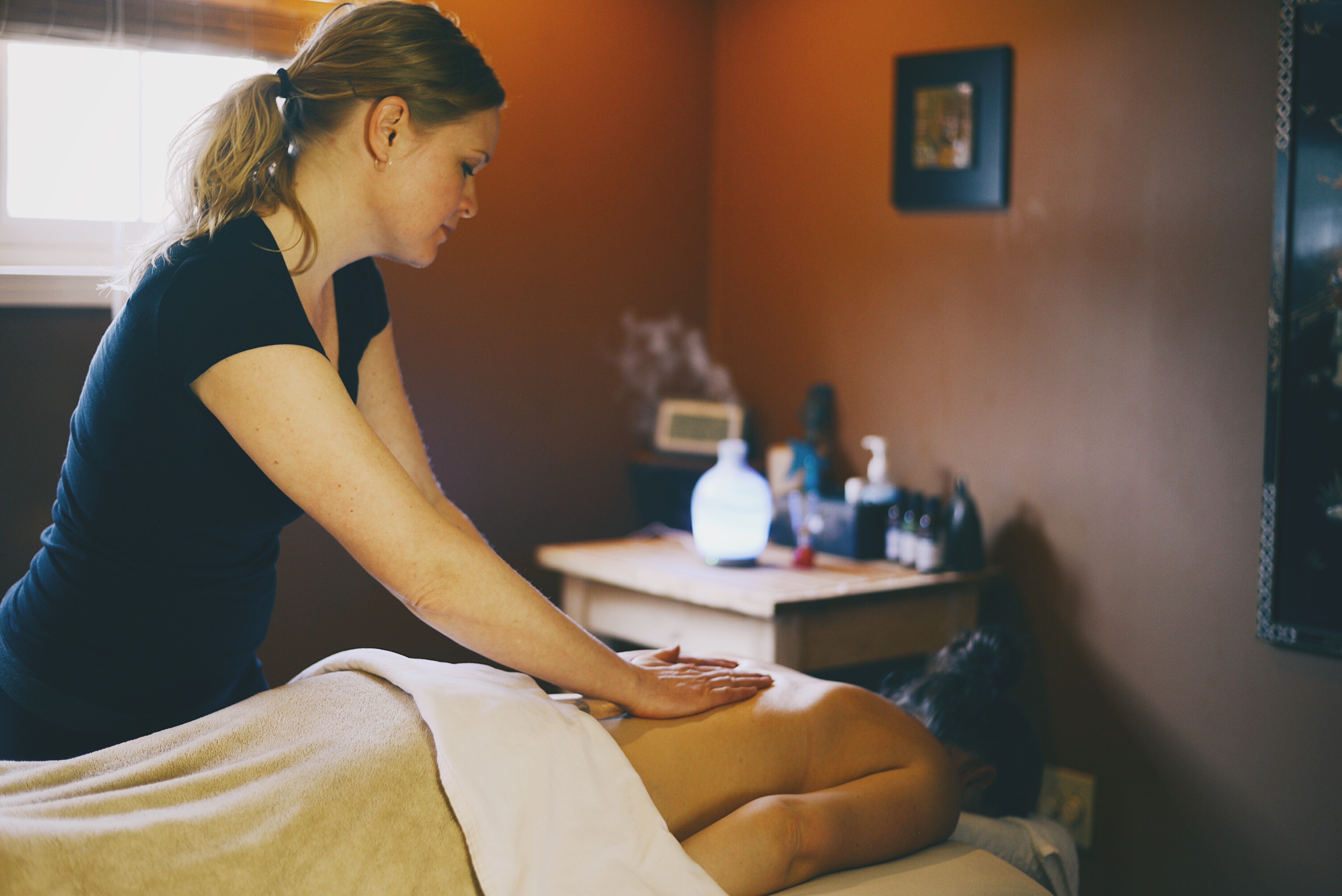 Aromatherapy Massage
Relieve stress during this unique, soothing treatment. Use of long, flowing movements and manipulation of surface and deep layers of muscle and connective tissue stimulate blood and lymph circulation to help rid the body of tension and toxins. The use of a customized essential blend adds specific benefits according to client need. Level of pressure and focus areas are modified per individual i.e. deep pressure, relaxation, and pregnancy.
Benefits:
Relaxation of tired and stressed muscles and joints
Improvement of blood and lymph circulation
Stress and anxiety reduction
​Technique is modified for individual need ~ Deep pressure, relaxation, and pregnancy
​Essential oils penetrate the skin and permeate the inner organs to improve overall body function. Oils are also diffused into the treatment room for inhalation.
60 minutes ~ $60
90 minutes ~ $90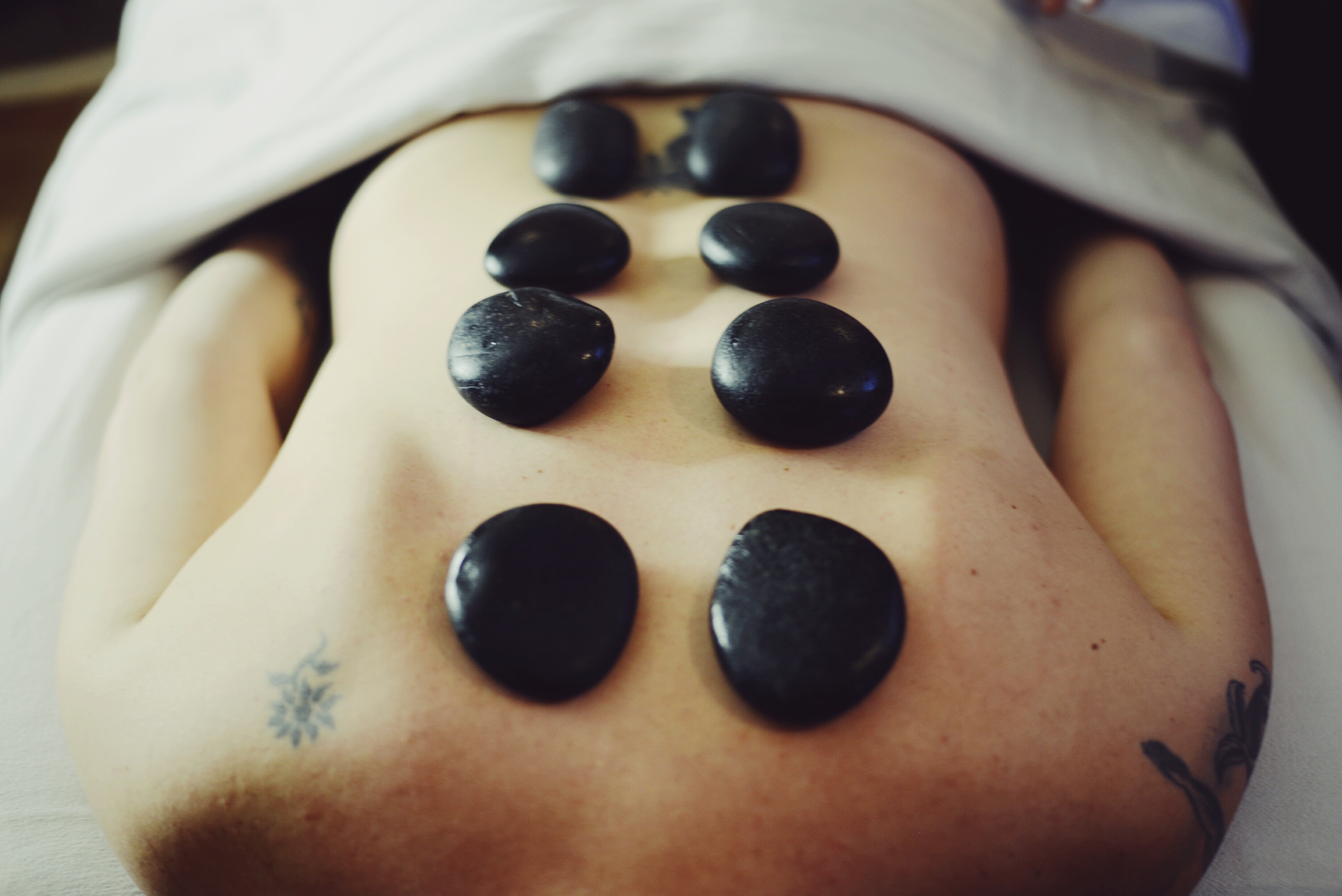 Hot Stone Massage
Relax and reconnect during this ancient and healing massage. Carefully warmed volcanic stones are placed along energy lines to rest and soothe muscles. The direct heat of the stones relaxes muscles, allowing the therapist access to deeper muscle layers. Combining hot stone placement with a full body massage provides a very healing and effective experience. The hot stones also expand blood vessels, which encourages blood flow throughout the body. This can have a sedative effect that relieves chronic pain, reduces stress and promotes deep relaxation.
Benefits:
Promotes deep muscle and tissue relaxation
​Alleviates stress
​Releases toxins
​Relieves pain
Improves circulation 
​75 minutes ~ $85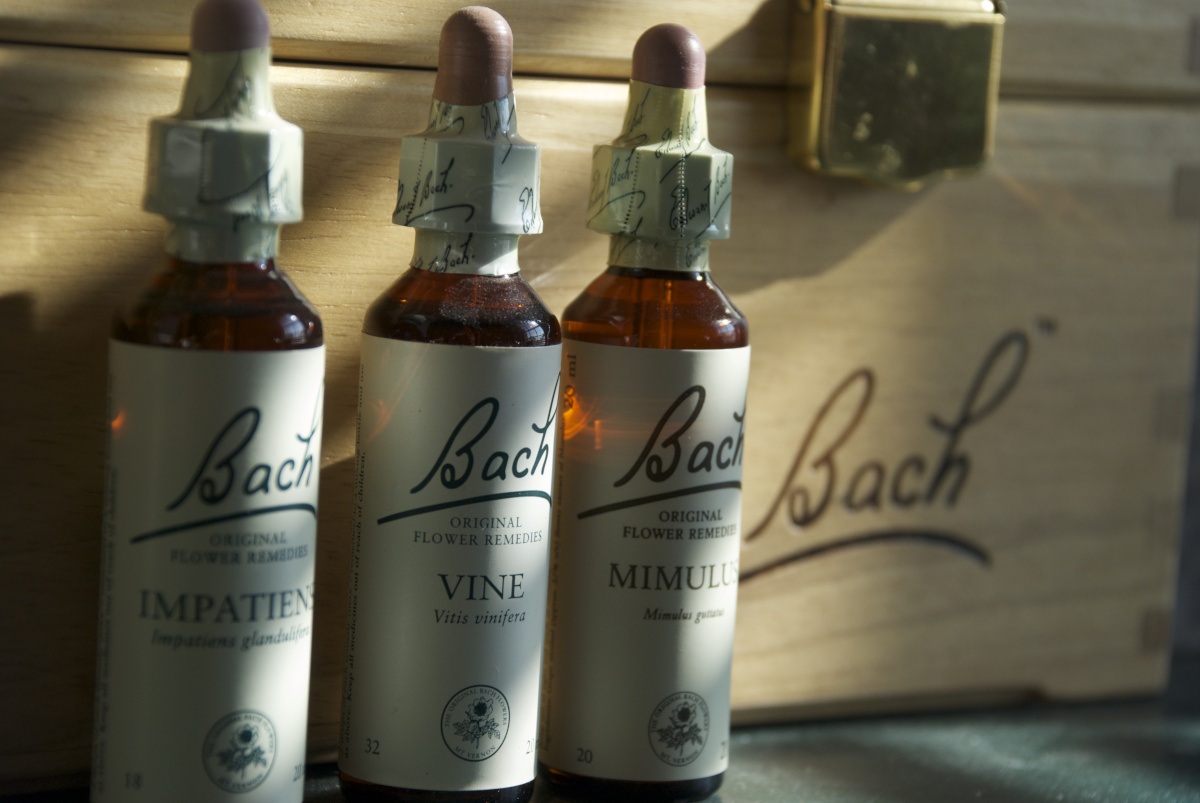 Bach Flower Remedies
Based on the 38 flower remedies of English pathologist, Dr. Edward Bach, these special homeopathic remedies gently re-balance negative emotions, improving well-being which, leads to good physical, emotional, and spiritual health. During consultation, a personal blend is selected to address specific areas of concern. Bach Flowers are taken internally and are safe, simple, and non-toxic. Excellent for children, animals, and plants.
Benefits:
Provide support in crisis
Assist with recurring negative emotional or behavioural patterns
Help prevent and cope with illness
Specifically address issues of loneliness, fears, uncertainty, lack of interest in the present, over-sensitivity, despondence and despair, and over-concern for the welfare of others.
​60 minute consult including remedy $40
30 minute follow up and refill $20
Refill $10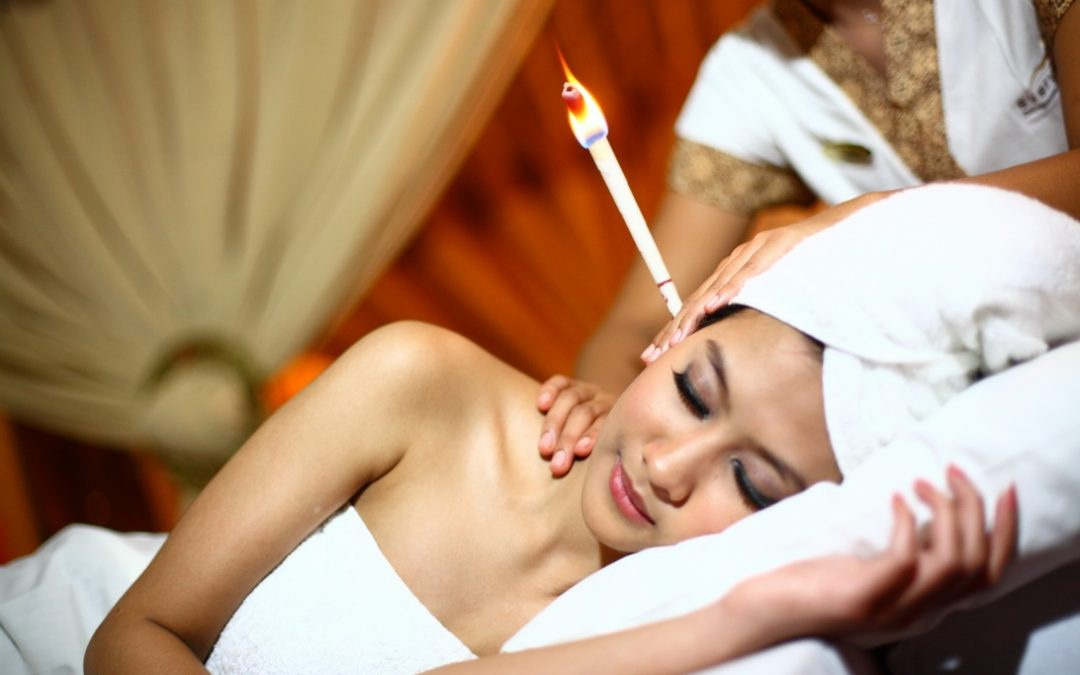 Ear Candling
An ancient natural therapy, which provides a safe, gentle means of cleansing the ears and sinuses. The vacuum created through the hollow candle gently draws out residue and toxins. This treatment begins with a facial lymphatic drainage using decongestant essential oils, followed by two candles per ear, and finishing with a relaxing scalp massage.
Benefits:
Relief from earache, seasonal allergies and sinus congestion
Improved hearing and balance
Reduction in tinnitus, headaches, and migraine
Great for smoker's and those exposed to poor air quality
Soothing and warming for facial muscles
​45 minutes $45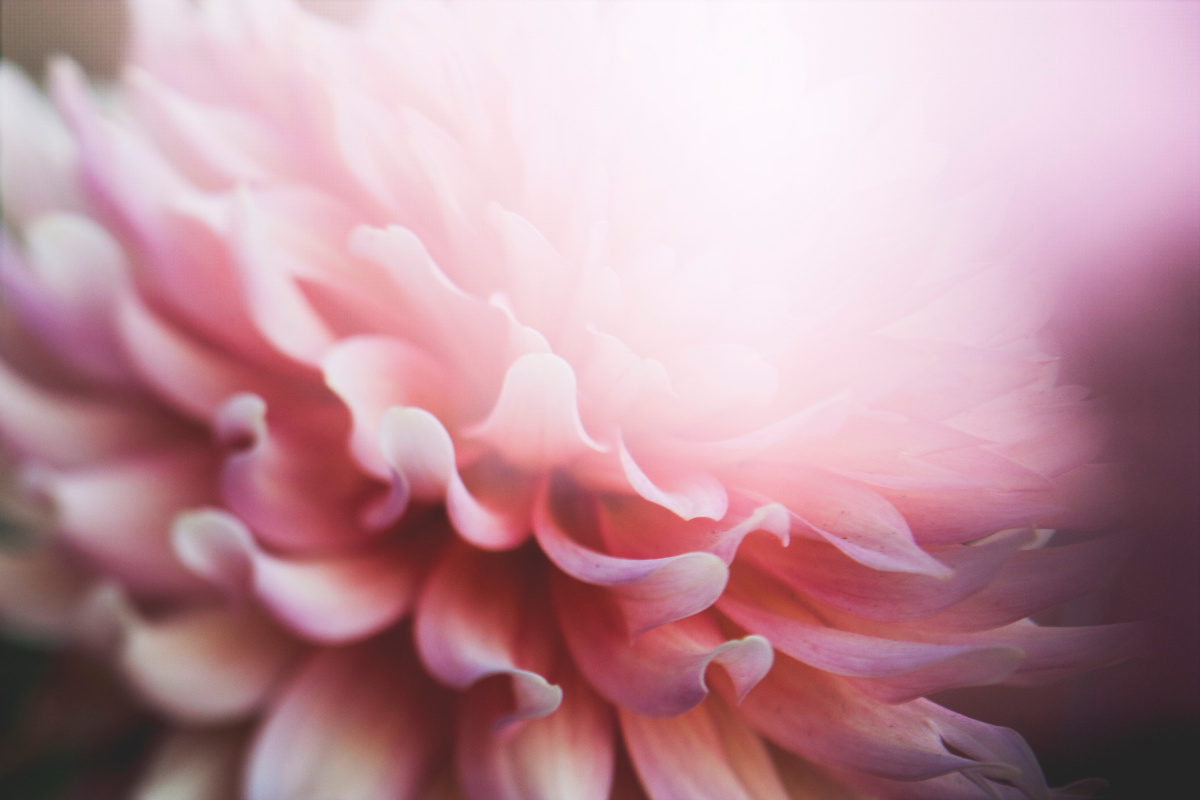 Reiki
The word Reiki (pronounced Ray-Key) is Japanese for "universal life force energy". Several ancient cultures believed that energy flows through our bodies, affecting our well-being on many levels. Scientific research studies have shown that imbalances, disruptions or blockages of these energy flows may lead to physical, emotional or mental illness. The healing modality Reiki attempts to balance and heal these energy flow deficiencies, leading to improved health and well-being. It is a system of subtle energy healing using either laying on of hands or distance healing techniques. 
Benefits:
Creates deep relaxation, reducing stress and pain
Accelerates the body's self-healing abilities
Enhances spiritual and emotional connection
Balances energies and adapts to needs of recipient
60 minutes $60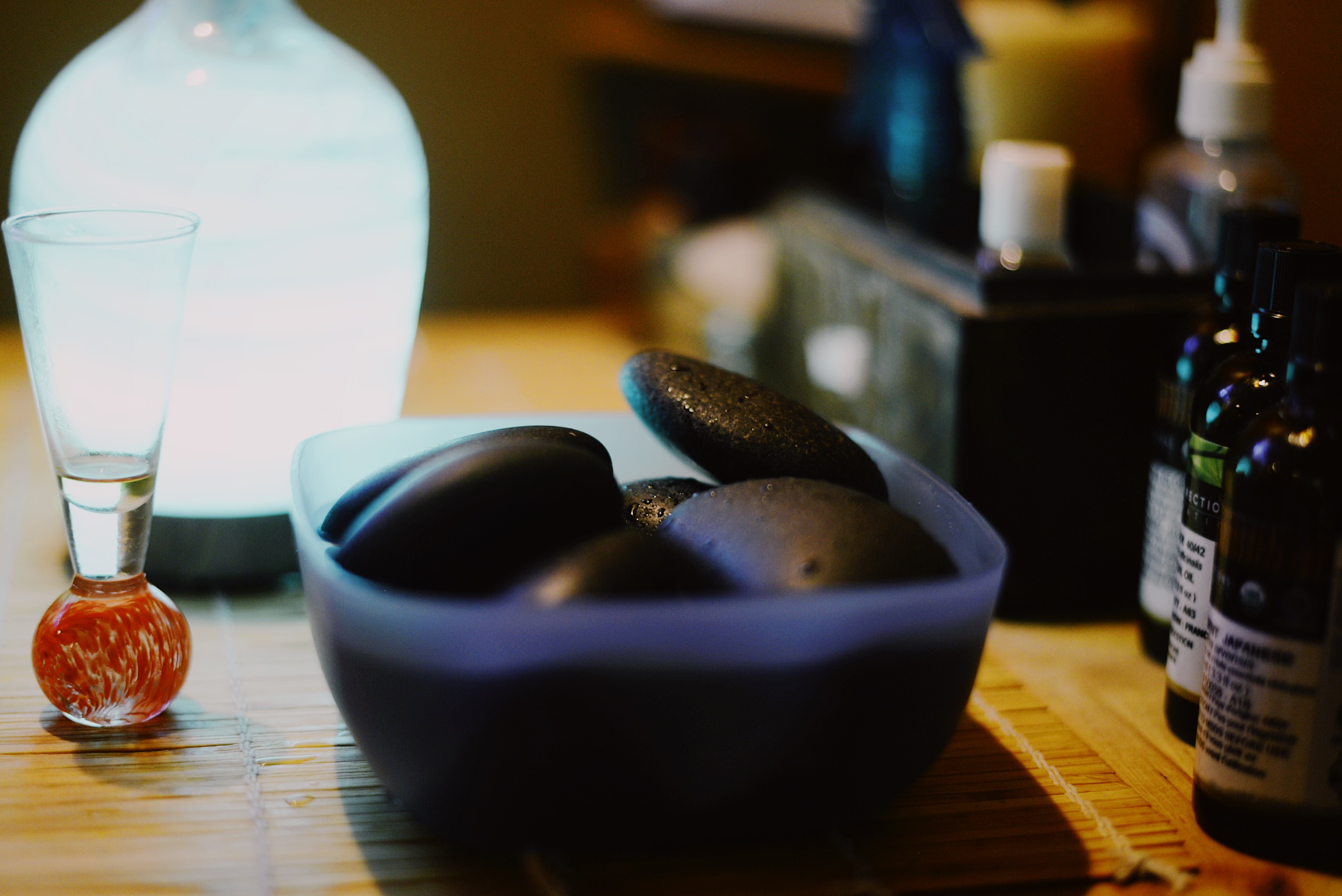 The Ultimate Holistic Treatment
The Ultimate begins with 40 minutes of Aromatherapy Massage, followed by 40 minutes of Reflexology, and concludes blissfully with a 10 minute Reiki boost. This is a perfect opportunity to experience the benefits of three treatments in one!
90 minutes $90
R & R
30 minutes of Reflexology + 30 minutes of Reiki for the deepest rest and relaxation…
$65
Aroma-Flex
30 minutes of Aromatherapy Massage + 30 minutes of Reflexology…. breathe, relax, and feel grounded…
$65
Package
Purchase any 3 treatments and SAVE 10% on the package!
Gift Certificates Available!